Too Large To Miss
As soon as they drove up to their new home, Chris and Julia immediately noticed the roof was something that would demand attention. It took up nearly as much space visually as the broad side of the house and would be a design element that would have to look "spectacular." Following the discovery of mold on the home's exterior, the building needed to be remodeled, including the roof. Working with Studio McGee, the family was informed of Brava Roof Tile, "Brava's product is one of our favorites go-to choices for roofing. They offer one of the most realistic alternatives to cedar shake out there but with superior durability. Also, we love recommending them because of their wide range of great selections." As it turned out, all three designers they spoke to recommended Brava for their home.
Traditional Was Not Cutting It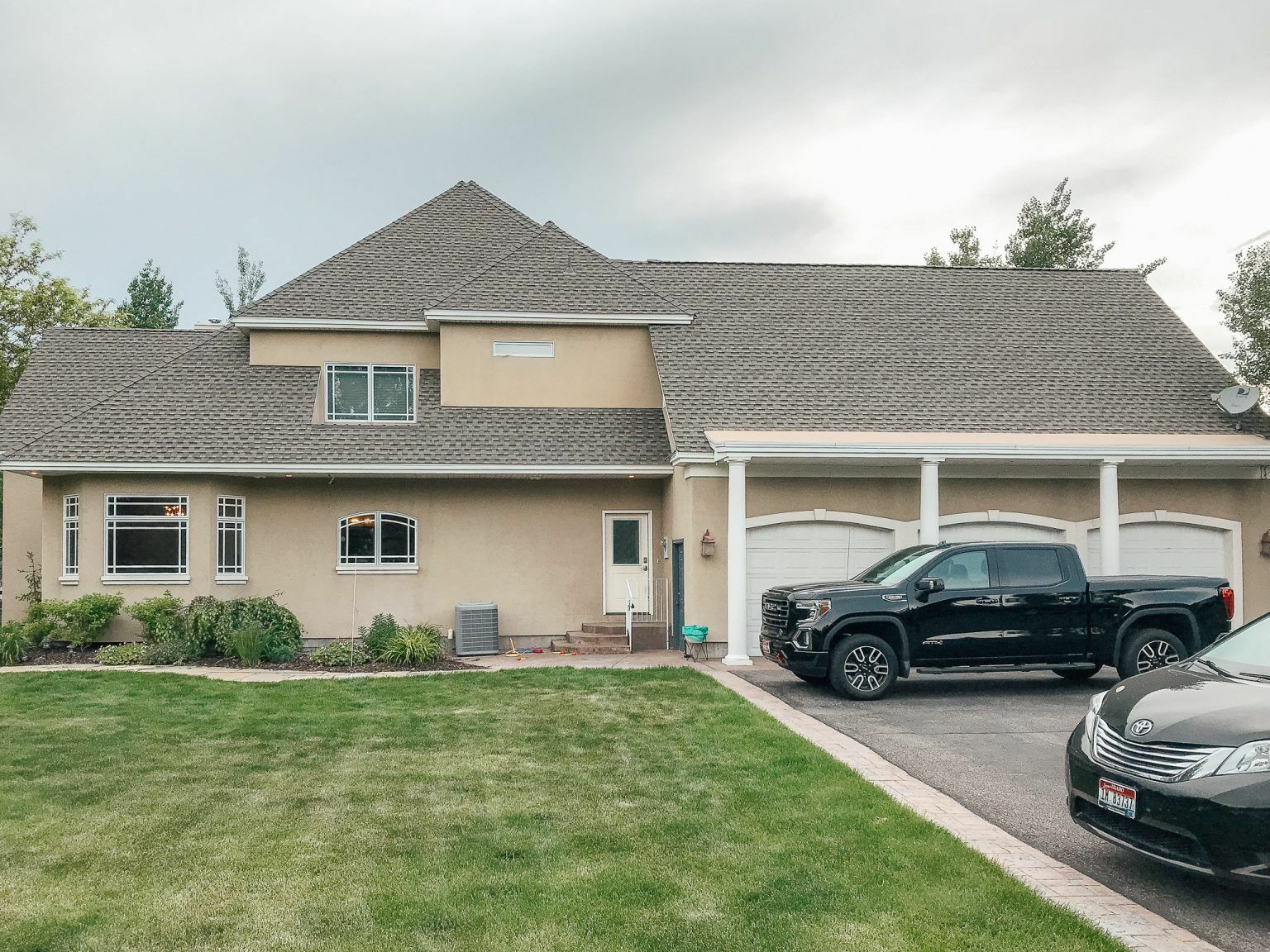 Originally the home had asphalt shingles, which had begun to show signs of wear and damage after only a few years of being installed. For a remodel, something of this caliber was not going to make the grade. Chris and Julia knew they wanted a roof that would stand for a long time, not something that would need continual maintenance. Brava comes with a class 4 impact rating, class A fire rating without additional underlayment or retardant, and is rated for severe weather conditions. When they heard about Brava's 50-year warranty and durability ratings, they were very intrigued.
Something a Little Different
Being a composite material means that Brava is made from recycled post-industrial waste plastics. This allowed the homeowners to positively impact the environment while still benefiting from a product that will last a lifetime. That being said, finding a roofer that is experienced with composite materials was a must for this install. Thankfully the general contractor working on the home was able to refer them to a local installer. Performed by Orner home improvements, Justin and his team were the ones who completed the install. They first found out about Brava at a trade show in Las Vegas. Western States Expo. "Chris reached out to me; he got my name from a contractor he worked with." "He asked us to move forward with the project because I had some experience doing some other synthetic products, so he thought I was a good fit for the project. I got my install crew there. It was kind of weird; they were out there taking pictures cause they do their thing. But all in all, it was a good, fun experience."
Orner had done some work with synthetic materials before, but this was the first time they installed Brava. When asked about his experience after the installation, Justin said, "I enjoyed the process. I enjoyed the product, and I look forward to using it more." If you're interested in Brava Roof Tile, request a sample today.
How It Compares (Or How The Others Don't)
The product's longevity was also a big point that Justin brought up when asked about his experience with natural versus synthetics. "Wood used to be great, in the last 15-20 years, they have a wider grain, crack easier, and don't last as long." Justin and the Orner team also had to sing their praises when working with the Brava product. He mentioned that competitors could be rather slippery, which poses a hazard for the installation team. Brava is easier to walk across for the team and won't break under an installer's weight.
A Perfect Fit
There are more than a few players in the market when it comes to using synthetics, which can be a little unsettling when determining who to choose. What set Brava apart for Chris and Julia was how it looked, particularly when held up to the competition. "It's charming, varied, and looks so natural." They chose the Weathered shade, which paired with the rest of the home's updates to create a symphony of natural beauty. Being cast from real cedar shake shingles allowed Brava to capture a realistic look that simply can't be duplicated. Being influencers, working on their home is a full-time job. Going with a product that offers so many top tier ratings was an easy choice, and with so many other projects going on with their home, Chris and Julia can rest easy knowing that their home is safely covered with Brava!