The concept of cool roofing is not new. A review of buildings constructed in the hotter regions of the world will show that lighter colored roofs have been a part of residential construction design for thousands of years. Lighter colors reflect heat and keep the building cooler. Modern science has discovered that there are properties of roofing, besides color, that can reduce heat buildup in a home or office. That discovery led to the development of Title 24 roof shingles.
California's Title 24 "cool" roofing requirements began in 1978 as air quality stressed the power grids and heat build-up in urban areas became significant. The program was aimed at utilizing more energy-efficient products on both residential and commercial buildings in order to reduce the impact on the environment, as well as increasing the comfort of the property owners.
The major focus of the program was to establish requirements for roofing products that would substantially reduce heat absorption by increasing the reflective characteristics of the roof shingles and tiles. This initiative led to the development of the industry term "cool roof," and roofing tile manufacturers hustled to get their products in line with the cool roof requirements in California. Brava Roof Tile has also met the Title 24 "cool roof" requirements in their lineup of roofing products.
What Parts Of California Require Adherence To Title 24 Cool Roof Requirements?
The program started, but it wasn't being enforced across the entire state. However, after 2010, the "cool roof" requirements affected all 16 climate zones of the state in some way - including residential and commercial.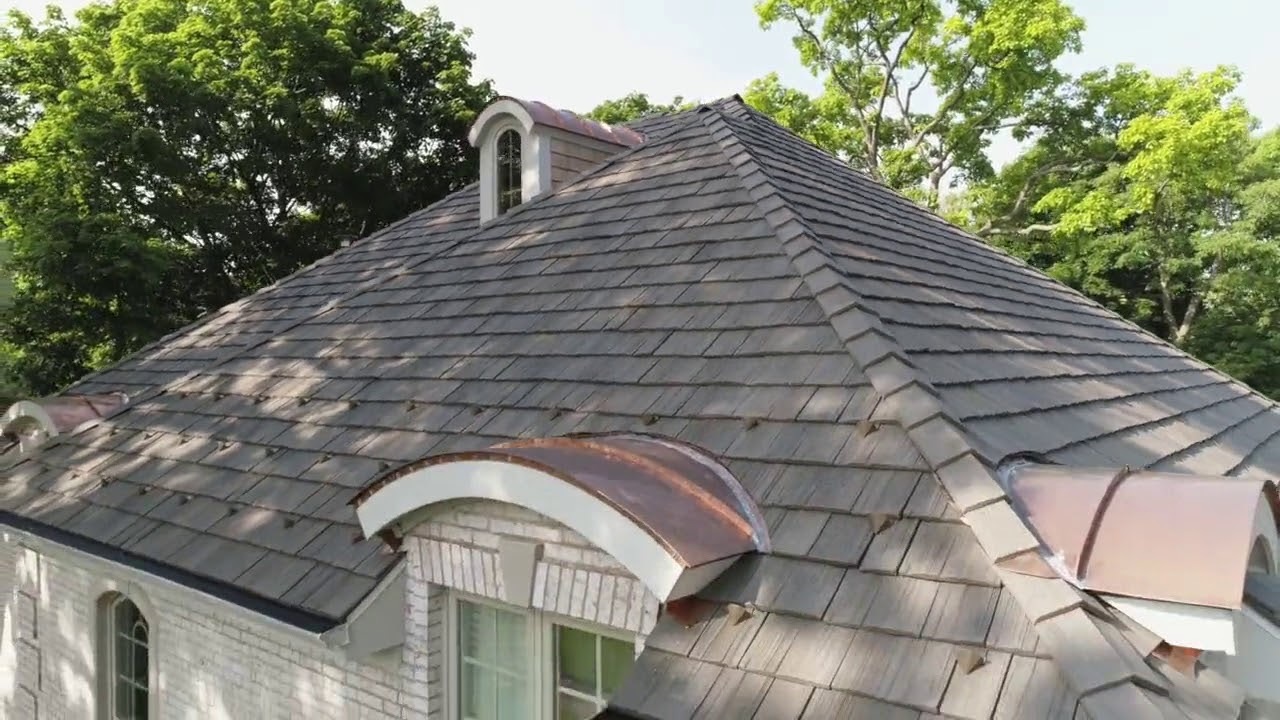 What Are The Requirements That Have To Be Met To Be Classified As A "Cool Roof" Product?
The part of Title 24 that is related to roofing products is part 6 which lays out the requirements for:
Thermal emittance - The ability of a roof shingle to release any heat that it has absorbed.
Three-year aged reflectance - A measurement of a roof tile's ability to reflect heat away from itself after 3 years.
Solar Reflective Index - The ability of a roof shingle to reflect solar heat as measured by a small rise in temperature.
The code allows for some give and take in these measurements, but the requirements for the roof tiles that are a Title 24 compliant shingle perform substantially better than regular roofing materials.
Roof products must have the approval of the Cool Roof Rating Council (CRRC) in order to be certified. The CRRC is a non-profit organization that was established in 1998 to develop credible methods for evaluating a roofing product's ability to meet certain reflective standards and to share their information with the public.
Brava Roof Tile has 4 different synthetic roof tiles that meet Title 24 standards.
Are All Buildings Subject To The Code In California?
Title 24, Part 6 applies to all buildings, both residential and nonresidential if they fall into one or more of these categories:
If a nonresidential building replaces or recoats 2,000 sq. ft. of roof space.
If a residential building replaces or recoats 1,000 sq. ft. of roof space.
If either replaces or recoats more than 50% of the roof.
If the property has a low slope or steep slope.
The code also applies to additions and alterations of existing residential and nonresidential properties.
What Are The Benefits Of A Cool Roof In California?
There are several benefits that can be enjoyed by installing cool roof shingles:
Potential savings of thousands of dollars over a thirty year period.
Reduced wear and tear on your AC system, resulting in longer life and lower maintenance costs
Extending the life of your roof
Brava Roof Tile Carries 4 Synthetic Roof Tiles Certified As A "Cool Roof" Product
Brava continually strives to be at the forefront of composite/synthetic roof tile manufacturing in the U.S. and Canada, and developing a line of cool roof products aligns perfectly with this goal. Our focus on increasing the energy efficiency of the building envelope and having a synthetic shake and barrel roof tile that are certified as "cool roof" allows us to provide 2 products that are beautiful and in line with California's Title 24 requirements.
Brava's Woodland and Driftwood Cedar Shakes are made from up to 95% recycled plastic and are CRRC compliant. They both have the 50-year limited lifetime warranty and will give your roof the natural rugged look of a real cedar split shake roof without the high maintenance costs associated with real wood.
Our Spanish Barrel Tiles in Terra Cotta and French Clay meet CRRC requirements and can be used in California to meet "cool roof" specifications. Imitating the beautiful design of clay tiles that are found on many mediterranean style homes, our barrel tiles are lightweight in comparison and do not require the added expense of additional roof structure support.
Brava's 4 CRRC and Title 24 compliant synthetic roof tiles are also ENERGY STAR certified, which is critical for California residents.
We are always ready to help you with online resources such as pdfs and videos, and free samples of our shingles are available to help you design the perfect "cool roof."
Contact us today for more information on our complete line of synthetic cedar shakes, barrel roof tiles, and composite slate tiles.